DCH4 wants to take care of its hares!  So we offer a unique giveaway for volunteers that hare at least 3 times in a calendar year.  Hares will be recognized and given their hare gifts at the DCH4 Annual General Meeting (AGM) held the first Saturday in December.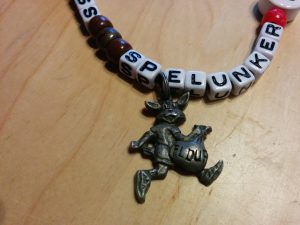 If you want this special charm that isn't available anywhere else, sign up to hare!
If you hared 3 times in a previous calendar year and did not get a hare charm, please contact dch4hashhouse@gmail.com.